From the Shelf
You Can't Buy Too Many Books for the Holidays
As we fully immerse ourselves in the holiday frenzy this week, I want to offer a bit of advice to my fellow lifelong readers. Even though your to-be-read piles have become a biblio-skyline, consider infinity and relax. You cannot buy too many books this time of year, either as gifts or for yourself. It's mathematically and philosophically impossible.
In The Eyes of the Heart: A Memoir of the Lost and Found, Frederick Buechner considered his personal library and a particular title that, "like a great many other books I own, I have never read. ('Why on earth would I want to do that?' a friend of mine answered when somebody asked him once if he had read all his.)."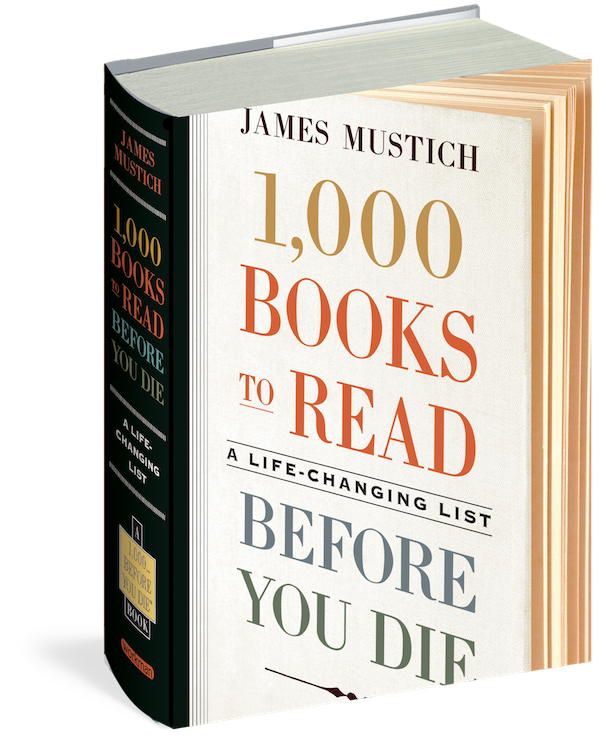 Having more books than time is a good thing because we don't read enough (according to our own unforgiving standards), and we never will. If you decided, starting tomorrow, to read a book every day for the next 10 years, you would consume 3,650 books (leap years, I know, but I'm rounding off). A mere drop in the book bucket.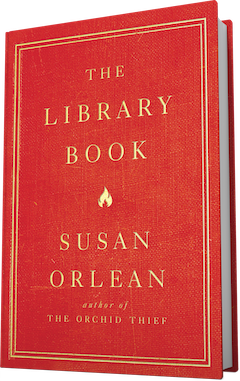 Don't worry about it. Buy more books! If you're not sure what to give the readers on your list, give them a book about books. My recent favorites include Damon Young's The Art of Reading (Scribe US); James Mustich's 1,000 Books to Read Before You Die: A Life-Changing List (Workman); Susan Orlean's The Library Book (S&S); and Anne Bogel's I'd Rather Be Reading: The Delights and Dilemmas of the Reading Life (Baker Books). All great reads that would make excellent gifts.
Remember, you can't keep up, so rather than worrying about your TBR pile, consider infinity from a reader's perspective as a beautiful set of magical bookends between which, theoretically, all of the titles ever printed would fit. How many books is that? Enough for now, with ample room for more. Always. --Robert Gray, contributing editor

In this Issue...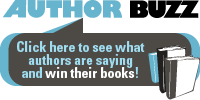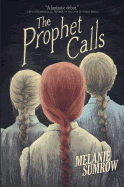 A 13-year-old girl living in a fundamentalist, polygamist community begins to question the commands of their Prophet.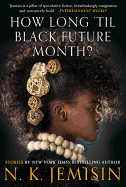 A brilliant collection of science fiction short stories from Hugo Award-winning author N.K. Jemisin.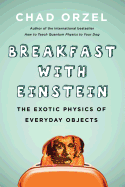 This entertaining work by a science professor connects the world of quantum physics with everyday life.
Review by Subjects:
Fiction ⋅ Mystery & Thriller ⋅ Science Fiction & Fantasy ⋅ History ⋅ Social Science ⋅ Science ⋅ Children's & Young Adult

Book Candy
Long-Lost Christmas Words

Great Reads
Rediscover: No Country for Old Men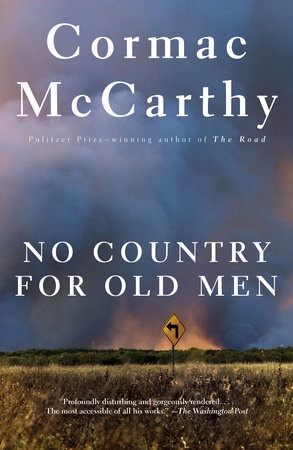 Cormac McCarthy's writing style might be flippantly described as flirting with run-on sentences and not using much punctuation and making the reader research 19th-century horse tools and esoteric desert geology and creating cool new compoundwords. He is also among the finest living (or dead) novelists of any country. For those lacking the patience or guts for Blood Meridian (ditto the latter for The Road), McCarthy's Border Trilogy is a more romantic vision of western adventure, following the same intertwining families between All the Pretty Horses (1992), The Crossing (1994) and Cities of the Plain (1998).

For those seeking something more like Blood Meridian with the accessibility of the Border Trilogy, No Country for Old Men (2005) is an interesting exception among McCarthy's works. He first wrote it as a screenplay, then adapted it to a novel, before Joel and Ethan Coen adapted the novel back into a screenplay for their Academy Award-sweeping 2007 film. When a poor welder from Texas finds $2.4 million at a drug deal gone bad, he figures someone will come looking for it, but can't hardly imagine the deliberate, unknowable psychopath Anton Chigurh stalking the interstate. No Country for Old Men is available from Vintage ($16, 978-0375706677). --Tobias Mutter
The Writer's Life
Reading with... Heather Rose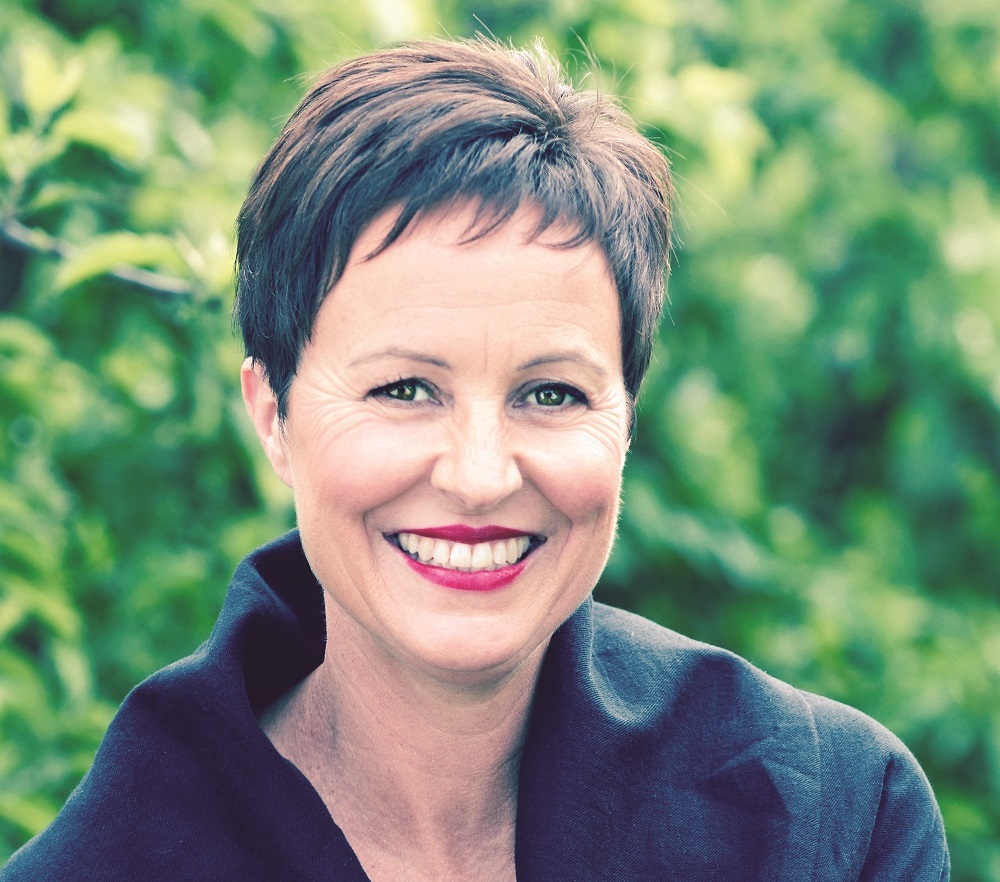 photo: Jack Robert-Tissot
Australian author Heather Rose has written seven novels, and her fourth novel for adults, The Museum of Modern Love, was just published in the U.S. by Algonquin. It's set during Marina Abramović's seminal art event The Artist Is Present at New York City's Museum of Modern Art in 2010. Rose also writes the much-loved Tuesday McGillycuddy series for children under the pen name Angelica Banks with co-author Danielle Wood. Rose lives on the island of Tasmania.
On your nightstand now:
Haruki Murakami's Killing Commendatore, Kate Atkinson's Transcription, Dr Joe Dispenza's Becoming Supernatural, Colson Whitehead's Zone One
Favorite book when you were a child:
The Hobbit by J.R.R. Tolkien
Your top five authors:
Okay, I have to bend the rules a little here. Here are nine because it's too hard to name just five: Haruki Murakami, Kate Atkinson, Kazuo Ishiguro, David Mitchell, Elizabeth Strout, Elizabeth Gilbert, Virginia Woolf, Cormac McCarthy, Philip Roth. I am always looking for brilliant, haunting characters, rich world creation and a deep ocean of emotions.
Book you've faked reading:
War and Peace. I love Tolstoy but that one just tangles my brain.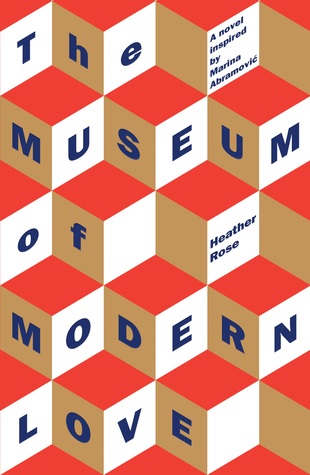 Book you're an evangelist for:
Naomi Alderman's The Power. It's a book for every woman. Superb to the very last sentence.
Book you've bought for the cover:
Middlemarch by George Eliot (a cloth-bound edition) and Elizabeth Gilbert's The Signature of All Things in that original hardback with the botanical art. In truth I love collecting multiple editions of my favourites. My library is like an ideas atlas of my life.
Book you hid from your parents:
I hid a lot from my parents, but books were not part of that subterfuge. I don't think they thought my peril lay in books--and they were right, upon reflection.
Book that changed your life:
The Old Man and the Sea by Ernest Hemingway. It was the first book my father selected for me from the adult section of our state library. I was six years old and I already knew I wanted to be a writer, but that book made me realise what was possible. I can still see the marlin skeleton on the beach.
I remember thinking that books didn't just take you places, they made you feel things.
Favorite line from a book:
"But the effect of her being on those around her was incalculably diffusive; for the growing good of the world is partly dependent on unhistoric acts, and that things are not so ill with you and me as they might have been is half owing to the number who lived faithfully a hidden life and rest in unvisited tombs." --George Eliot, Middlemarch
Five books you'll never part with:
Anna Karenina--an edition my Dad gave me.
My original The Hobbit from when I was nine.
The Wreck of the Zephyr--a picture book by Chris Van Allsburg that was a favourite with my children.
The Signature of All Things by Elizabeth Gilbert because Alma Whittaker is indelible.
Kate Atkinson's Life After Life--because Ursula Todd is also indelible.
Book you most want to read again for the first time:
Middlemarch by George Eliot.
One book you wish you had written:
Love in the Time of Cholera by Gabriel García Márquez. This story touched my heart in ways I couldn't imagine. Such a vivid and emotionally intelligent book.
Book Reviews
Fiction
Vintage, $15, paperback, 176p., 9780525434153
Ecco, $26.99, hardcover, 336p., 9780062258199
Mystery & Thriller
Akashic, $15.95, paperback, 224p., 9781617756597
Minotaur Books, $27.99, hardcover, 320p., 9781250178305
Science Fiction & Fantasy

Orbit, $26, hardcover, 416p., 9780316491341
History
Twelve, $30, hardcover, 496p., 9781455567485
Pegasus, $27.95, hardcover, 416p., 9781681778662
Social Science
Holt, $28, hardcover, 304p., 9781250120984
Science

BenBella Books, $16.95, paperback, 272p., 9781946885357
Seal Press/Perseus, $16.99, paperback, 288p., 9781580057677
Children's & Young Adult

Little Bee Books, $16.99, hardcover, 288p., ages 10-14, 9781499807554
Houghton Mifflin Harcourt, $17.99, hardcover, 384p., ages 12-up, 9780544530942
--- SPECIAL ADVERTORIAL OFFERINGS ---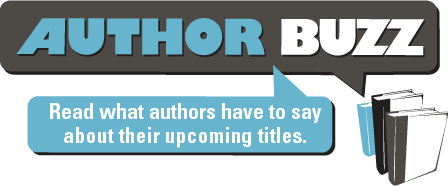 Dear Reader,

It's fun to pair two unlikely characters together, especially after I've had readers ask—what ever happened to…? Callie Morgan appeared as a precocious 4-yr-old in Long Hard Ride; Justin Donohue's brother married his ex-girlfriend in All Jacked Up. Years have passed, now Callie is all grown up. When she meets Justin, she doesn't see the age difference between them, she sees a hot former bull rider who needs to let loose—and she's happy to unwind him completely.

Enjoy this May-December romance—a Blacktop Cowboys/Rough Riders crossover!

Please write to 1001DarkNights@gmail.com to win one of five copies.

Lorelei James
www.1001darknights.com/authors/collection-five/lorelei-james-wound-tight




Publisher:
Evil Eye Concepts, Inc.

Pub Date:
December 10, 2018

ISBN:
9781948050302

List Price:
$2.99

Dear Reader,

Damien Stark. He is, by far, one of my most favorite characters to write. Brilliant, controlling, and hot as hell. He's also desperately in love with his wife and the family they are building. Damien is a powerful billionaire, and he'll go to any lengths to keep his family from being hurt. But what can a man like Damien do when the danger comes from his own dark past?

Please write to 1001DarkNights@gmail.com to win one of five copies.

J. Kenner
www.1001darknights.com/authors/collection-five/j-kenner-please-me




Publisher:
Evil Eye Concepts, Inc.

Pub Date:
November 26, 2018

ISBN:
9781948050166

List Price:
$2.99

Dear Reader,

When I was struck with a serious bout of writer's block, I did what all New Englanders do when they have nothing to talk about: I talked about the weather.

The result is Areas of Fog, a witty and poetic journey through one year of inner and outer weather. Full of humor and literary anecdotes, this fun, breezy read will delight fans of Billy Collins and Bill Bryson.

"An absolutely beautiful read." –WBUR's Radio Boston.

Write to me at willdowdwriter@gmail for a chance to win one of five free books!

Will Dowd
www.willdowd.net




Publisher:
Etruscan Press

Pub Date:
November 14, 2017

ISBN:
9780997745535

List Price:
$15.00