From the Shelf
Graphic Reflection
As I eagerly await volume two of Emil Ferris's My Favorite Thing Is Monsters (Fantagraphics, $34.99), I've been exploring other creative autobiographical graphica.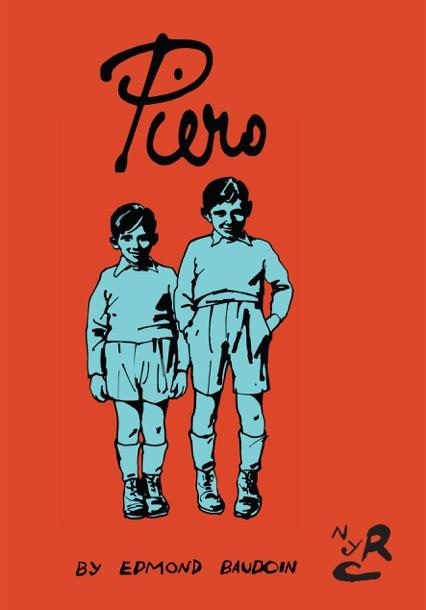 Piero (New York Review of Comics, $17.95) is a spare and deliciously impressionistic tale of childhood from French illustrator Edmond Baudoin, now translated in English. In small scenes of quotidian play, Baudoin reflects on how making art fed his close relationship with his brother. The boys' mutual fascination for drawing unites them in an expressive way while together they cope with growing up. As they do, they develop different techniques for rendering reality that reflect their distinct identities.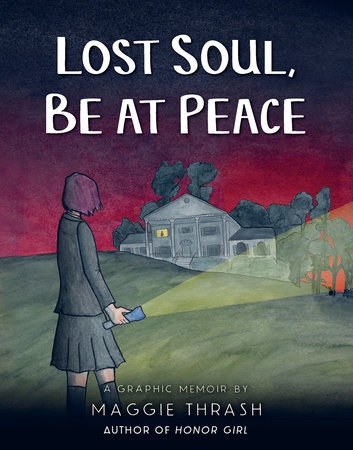 Lost Soul Be at Peace (Candlewick, $18.99) by Maggie Thrash (Honor Girl) also addresses the winding lines of adolescent self-discovery. Simultaneously a coming-of-age tale about a lonely teenager and a ghost story, Thrash's spooky storytelling is a clever tool to contextualize family and identity. Thrash's friendship with the ghost she finds in her house helps her come to terms with her own identity, sexuality and trajectory through learning to sympathize with the struggles of another.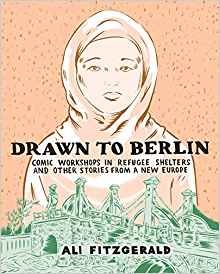 Ali Fitzgerald's Drawn to Berlin (Fantagraphics, $24.99) is both a chronicle of teaching comic art to asylum seekers living in a Berlin shelter and an act of comics journalism. By depicting the complicated circumstances of refugees in contemporary Germany, the book plumbs the complex socio-political history of German asylum, while staying grounded in the realities of individual experiences.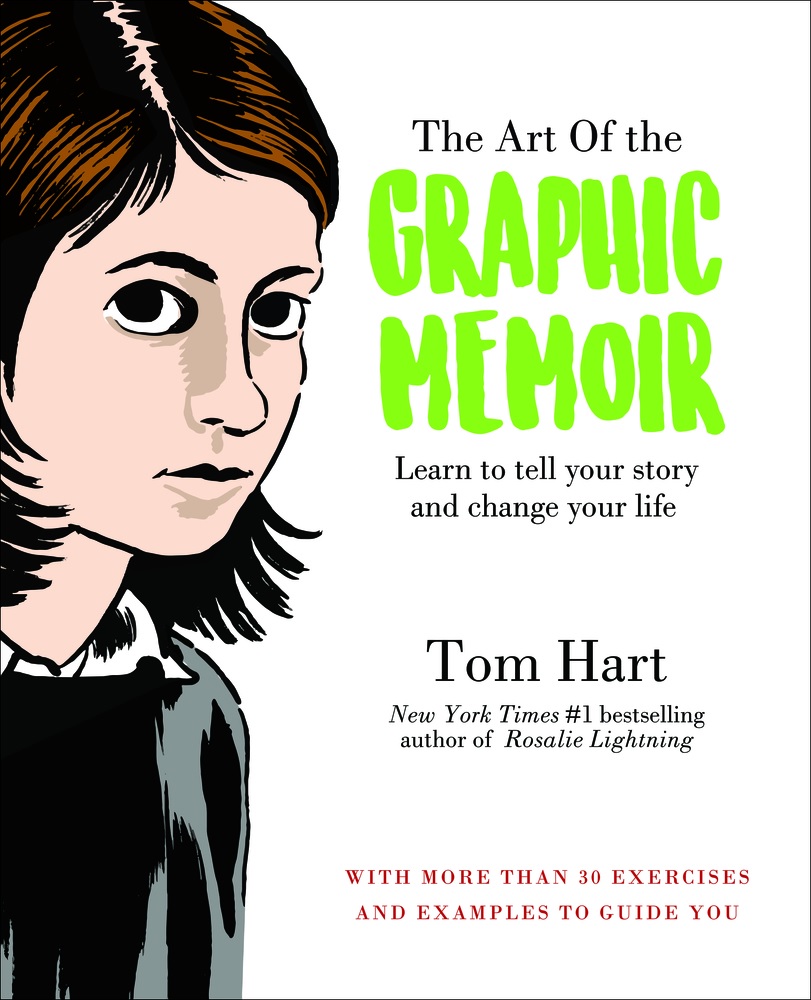 Feeling inspired by these approaches to the genre? Tom Hart's The Art of the Graphic Memoir (St. Martin's Griffin, $25.99) offers detailed steps, from mapping your story to determining your approach and choosing visual techniques. Hart provides specific examples from well-known artists, further reading suggestions and assignments for you to follow and create your very own graphic novel memoir. --Kristianne Huntsberger, partnership marketing manager, Shelf Awareness
In this Issue...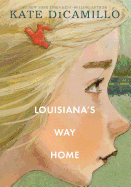 Louisiana, one of the trio of friends from Kate DiCamillo's Raymie Nightingale, returns in her own beautiful, bittersweet middle-grade stand-alone about finding her home... and herself.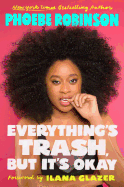 A hilarious and enlightening examination of race, gender and culture from comedian and podcast host Phoebe Robinson.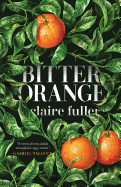 Claire Fuller's Bitter Orange, a carefully contained mystery, thriller and horror novel, is a haunting contemporary echo of Shirley Jackson and Patricia Highsmith.
Review by Subjects:
Fiction ⋅ Mystery & Thriller ⋅ Food & Wine ⋅ Biography & Memoir ⋅ History ⋅ Essays & Criticism ⋅ Religion ⋅ Humor ⋅ Poetry ⋅ Children's & Young Adult
Great Reads
Rediscover: Testament of Youth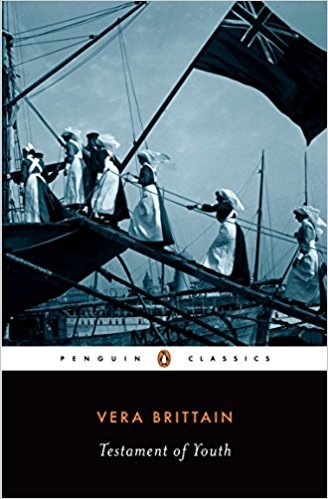 On the eleventh hour of the eleventh day of the eleventh month, 1918, the guns that had decimated Europe and a generation of her youth finally fell silent. After four long years, the War to End All Wars was over. Even a century on, that optimistically named conflict still shapes the world, if mostly in the mold of its bloodier sequel. Despite that lasting geopolitical legacy, the deepest wounds left by World War I were on those who did the fighting.

In her memoir Testament of Youth (1933), British author Vera Brittain captures the central trauma of her time. Like so many others in her peer group, Brittain's school plans were derailed by the outbreak of war. She became a nurse with the Voluntary Aid Detachment, caring for wounded soldiers in England and France. Much of the book is aimed at the many young men in her life who were subsequently slain: her brother Edward Brittain (killed during a counterattack in Italy), her fiancé Roland Leighton (shot by a sniper in France), and her friends Victor Richardson and Geoffrey Thurlow, both equally ill-fated.

In 2014, Alicia Vikander and Kit Harington starred in a film adaptation of Testament of Youth. Brittain's original book extended through 1925. Her later years, chronicled in Testament of Experience (1957), were focused on anti-war activism. Testament of Youth is available from Penguin Classics ($21, 9780143039235). --Tobias Mutter

Introducing HMH's Anniversary Editions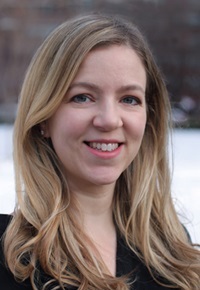 Cat Onder
Catherine Onder is Senior Vice President and Publisher of the Books for Houghton Mifflin Harcourt's Young Readers Group. In addition to overseeing HMH's children's publishing, she edits such authors as Erin Bow and Ally Carter.
One joy of celebrating anniversary editions is recognizing that these are books that have planted themselves in the hearts and minds of generations of young people. We are honored at HMH to celebrate the 75th anniversaries of Antoine de Saint-Exupéry's The Little Prince and Esther Forbes's Johnny Tremain. In both works, the authors engaged with the questions raised by creating at a time of war. What do we fight for? What do we live for?
The 75th anniversary edition of The Little Prince showcases archival photos, sketches, and both personal and academic reflections. Most moving for me is the photo of St. Ex's ID bracelet, recovered many years after his plane was shot down in World War II. For a home address, it lists his publisher. Until his country was free again, he would call books his home.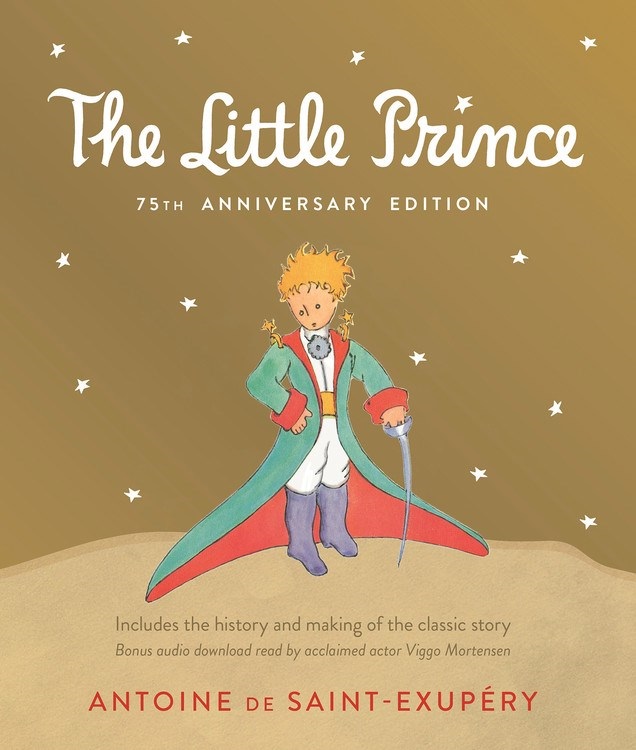 Capturing the driving energy of Esther Forbes's storytelling is the new introduction and cover of Johnny Tremain by Nathan Hale. A fan of the book since his school days, Hale entices new readers to history and a well-known story through the fresh format of the graphic novel.
Our current times also have me reading a related theme into the 25th anniversary of Chris Van Allsburg's The Widow's Broom--making moral choices in the face of noisy opposition.
"You are a brave woman!" Mr. Spivey called out.
--Chris Van Allsburg, The Widow's Broom (read the book to find out why the widow is even more faithful than brave)
I'll close now so you can hear directly from the renowned creators of three more of HMH's anniversary editions, and a fresh perspective on a timeless classic: Janell Cannon, Kristin Cashore, Lois Lowry and Nathan Hale. I know you'll enjoy their insightful reflections.
Janell Cannon: Stellaluna's 25th Anniversary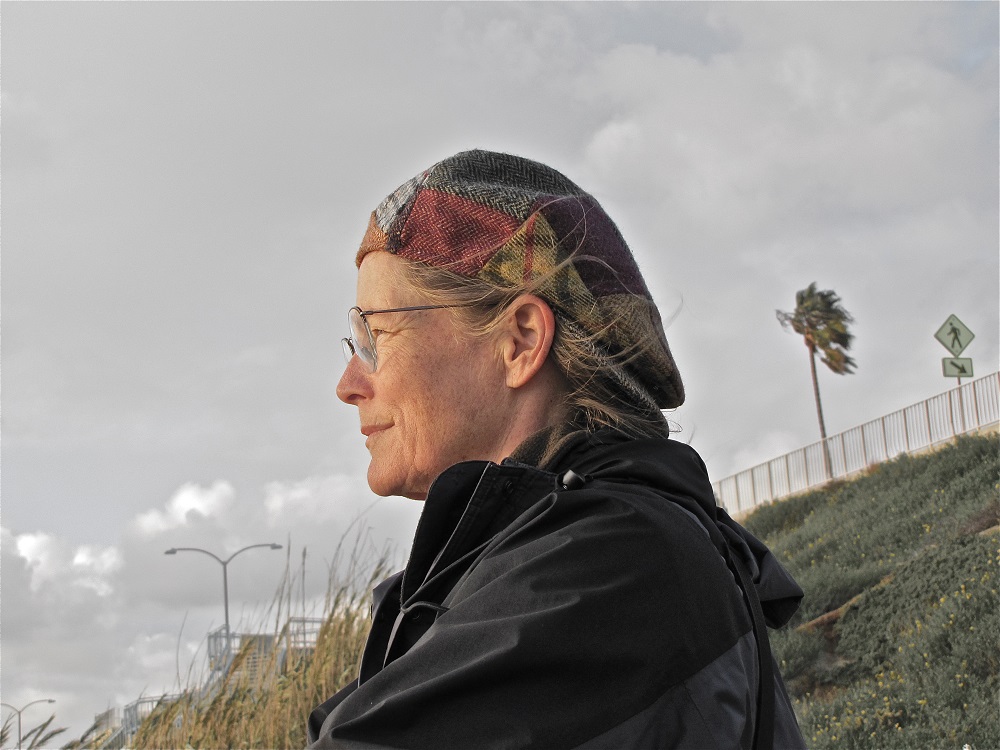 Janell Cannon
Janell Cannon's picture books have won many awards and are beloved around the world. She is the author and illustrator of Verdi, Trupp, Little Yau, Crickwing, Pinduli and the long-time bestselling classic Stellaluna. Born and raised in Minnesota, Cannon now lives in Southern California.
The 25th anniversary edition of Stellaluna has a special author's note, updated bat notes in the back matter and downloadable coloring sheets and activities. New enhancing features in this edition include a jacket with deluxe effects, the addition of color to the ink drawings, a conversion of the single page illustrations into full-bleed designs and new reproductions of the art that reveal its true, brilliant color.
Stellaluna was your first picture book. How does it feel to see it turn 25?
Much like just about everything in my life at present. Time is flying by so fast, I feel I can't keep up. I have an old windup clock in the kitchen that, for every rewind, runs for one week. Often, I stop and notice that the clock has stopped, and even though I feel I had just wound it up yesterday, a whole week managed to slip by. Infants' eyes whose first days I gazed into now sport crow's feet, and the children who grew up reading Stellaluna are now having children of their own. I am beginning to feel how it must feel to be a tree watching the blur of life around it.
That said, I am amazed and delighted that Stellaluna has remained a part of the reading community for a quarter century!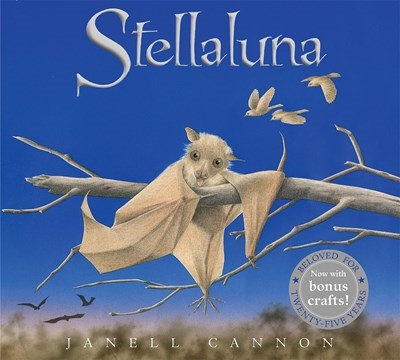 How has Stellaluna's story aged? What do you want young readers to take from their reading of it?
One of the things I most hoped to achieve was a universal quality to the story--one which feels familiar to any who read it--with a timeless question asked at the end that points toward an overall spirit of tolerance. Also, unlike the classic Ugly Duckling tale where the gosling was harassed by its peers, Stellaluna's discomfort with herself comes mostly from within, even though the bird family learns to accept her. I hope that kids who read the story gradually see that self-image can color how we think we are perceived by others, sometimes in a negative way, and to develop a clear sense of what's coming from inside us as well as outside us as we navigate life.
Because the book has managed to remain on the shelves of libraries, bookstores and peoples' homes for a full generation, its characters, events and questions apparently continue to ring true.
---
Click to hear from the creators of three more of HMH's anniversary editions: Kristin Cashore, Lois Lowry and Nathan Hale.

Book Reviews
Fiction

Tin House, $25.95, hardcover, 320p., 9781947793156
ECW Press, $16, paperback, 384p., 9781770412057
Mystery & Thriller
Harper, $26.99, hardcover, 304p., 9780062872807
Food & Wine
Little, Brown, $35, hardcover, 416p., 9780316437318
Biography & Memoir
St. Martin's Press, $28.99, hardcover, 272p., 9781250128836
History
Harper, $37.50, hardcover, 896p., 9780062405661
Essays & Criticism
Knopf, $40, hardcover, 592p., 9781524732035
Religion
Beacon Press, $26.95, hardcover, 272p., 9780807092231
Humor

Plume, $26, hardcover, 336p., 9780525534143
Poetry
Houghton Mifflin Harcourt, $26, hardcover, 208p., 9781328507846
Children's & Young Adult

Candlewick Press, $16.99, hardcover, 240p., ages 10-up, 9780763694630
Little, Brown, $17.99, hardcover, 48p., ages 4-8, 9780316465670
Phaidon Press, $17.95, hardcover, 40p., ages 1-4, 9780714877242
Past Tense




by Lee Child




ISBN: 9780399593512




Delacorte Press




November 5, 2018





an exclusive interview with bestselling author Lee Child

A successful career as a novelist was not something you dreamed of. How did you go from working at a television production company to becoming the author of one of the best-selling series in the thriller genre?
"I had a job that was a lot of fun and satisfying. It gave me plenty of time off for my family, for reading, and for hobbies. But then I was fired. What was I going to do next? It was a simple equation: I loved reading. I've read tens of thousands of books. So, why not try writing one? I was out of work and broke. Desperation is a huge factor. It makes you take it one hundred and twenty percent seriously. The goal is to make a living; to put food on the table. If that's foremost in your mind, you don't get all cross about editors or this and that. You just do it to get paid. It makes you ruthless with yourself."
Read the rest of the interview here.

ALSO FEATURED ON THE
the big THRILL…
| | | | | |
| --- | --- | --- | --- | --- |
| | | | | |
SHELL GAME by SARA PARETSKY: V.I. Warshawski is back in a dazzling new thriller called SHELL GAME, the 19th in Sara Paretsky's bestselling series about her renowned Chicago private investigator. And even though Victoria Iphigenia (Vic) Warshawski's been around a while, she's still tough as ever as she battles ISIS, ICE, the Russian mob, archeology looters, and more. Read more at The Big Thrill.
RECORD SCRATCH by J.J HENSLEY: It's a case Trevor Galloway doesn't want. However, when his client closes the meeting by putting a gun under her chin and pulling the trigger, obligation drags Galloway down a dark path. Award-winning author J.J. Hensley brings us the riveting second installment in his Trevor Galloway series. Find out more here.
THE COLOR OF LIES by C.J. LYONS: New York Times bestselling author C.J. Lyons explores the dark side of young adult literature with a story about a young girl with synesthesia—a kind of sensory criss-crossing that, in the case of high school senior Ella Cleary, gives her the ability to see people's emotions via colorful auras. Learn more at The Big Thrill.
MANUSCRIPT FOR MURDER by JESSICA FLETCHER AND JON LAND: Jessica Fletcher has had plenty to worry about over her storied career, both as a bestselling novelist and amateur sleuth. But she's never had any reason to worry about her longtime publisher and trusted friend, Lane Barfield—until now. Jon Land on the next book in the Murder, She Wrote series, MANUSCRIPT FOR MURDER. Visit The Big Thrill for more.
WE, THE JURY by ROBERT ROTSTEIN: Robert Rotstein is back with his latest legal thriller. Hailed as a must-read by New York Times bestselling author Steve Berry, WE, THE JURY is a riveting tale told from the perspective of individual jurors involved in a horrifying murder trial involving alleged domestic violence. Read more here.