From the Shelf
Just for Fun Board Books
Books for early- and pre-readers cover a wide range of topics, such as things that go, counting, even baking. Here are some titles focused more on fun than fundamentals.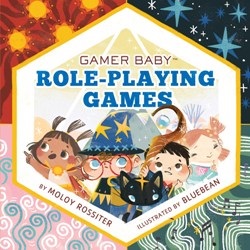 Role-Playing Games by Molly Rossiter and illustrated by BlueBean (Starry Forest Books, $8.99) is one in a series of board books for "Gamer Babies," which also features Chess and the soon-to-be-published Video Games. The book semi-sneakily attempts to teach readers how to play role-playing games ("Choose who you want to be.... What gear will you take on your adventure? Roll the die to see") but will most certainly be best loved by caretakers who enjoy role-playing games themselves. What better way to introduce your little one to your favorite pastime than to make it their favorite board book?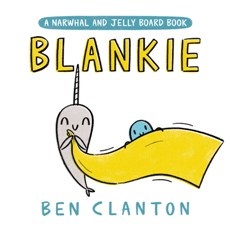 In Blankie, a Narwhal and Jelly board book by Ben Clanton (Tundra Books, $8.99), Narwhal has a blankie that can double as all kinds of things: a hankie, a hat, a flag, a bag. Clanton's signature thickly lined protagonists on blank backgrounds delight in all the different things they can turn a blankie into. Young children and adults can take blankie ideas from Narwhal and Jelly or maybe even make up some of their own.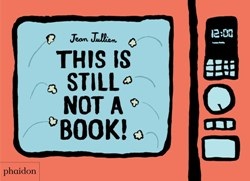 Jean Jullien's This Is Still Not a Book! (Phaidon Press, $16.95) is, well, still not a book. It's an open mouth eating popcorn, a flip phone (an imaginary item pre-readers will likely never see), a pajama top and an open suitcase, among many other things. Pulling up a flap reveals an elephant's long nose; turning the page probably (definitely) kills that mouse in a mouse trap. Every page is a new story and a new chance to engage with a child. --Siân Gaetano, children's and YA editor, Shelf Awareness

In this Issue...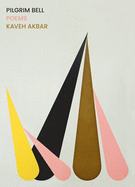 An Iranian American poet imparts the experience of being torn between cultures and languages, as well as between religion and doubt, in this gorgeous collection of confessional verse.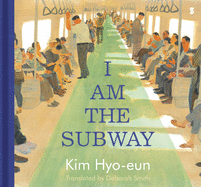 This enchanting picture book shares empathetic stories of passengers on Seoul's busiest subway line.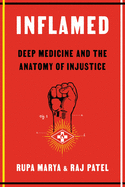 by Rupa Marya , Raj Patel
This compelling work of medical analysis illuminates the destructive impacts of modern-day colonialism and proposes ambitious strategies for improving planetary health.
Review by Subjects:
Fiction ⋅ Mystery & Thriller ⋅ Graphic Books ⋅ Essays & Criticism ⋅ Health & Medicine ⋅ Poetry ⋅ Children's & Young Adult

Book Candy
Crime Novels Set on the Greek Islands
CrimeReads investigated "crime novels set on the Greek islands: sun, souvlaki and sinister types."
---
"Hemingway 'wannabes' celebrate author with lookalike contest," the Guardian reported.
---
"Here are 12 modern classics that might make Latin class more fun," Mental Floss suggested.
---
"Take an intellectual odyssey" with a free MIT course on Gödel, Escher, Bach: An Eternal Golden Braid by Douglas Hofstadter, Open Culture invited.
---
Polyphiloprogenitive, for example. Merriam-Webster collected "13 unusually long English words."

Run: Book One
by John Lewis , Andrew Aydin , illust. by Nate Powell , L. Fury
The March trilogy was a magisterial, National Book Award-winning achievement that provided an accessible and dramatic narrative account of John Lewis's involvement in the civil rights movement. The trilogy concluded with one of the movement's greatest triumphs, the passing of the Voting Rights Act of 1965. Run: Book One picks up where March: Book Three left off, as reactionary forces pushed back against the movement's successes and the movement itself began to splinter. Published after Lewis's death in 2020, Run: Book One is a reminder that the story of the civil rights struggle does not have a neat ending; for Lewis and so many others, the work never ended.
The graphic novel opens with an ominous sight: the title of the book is announced over a two-page spread of Ku Klux Klan members marching. It makes for a disturbing reversal of the many scenes of civil rights marches in the previous trilogy, with Georgia KKK Grand Dragon Calvin Craig even shown co-opting Lewis and the Student Nonviolent Coordinating Committee's (SNCC) own tactics as he instructs his marchers: "If you might become too... emotional, please stay behind. There'll be no catcalling, no responding if anyone hollers at you." Run quickly establishes that soon after the passing of the Voting Rights Act of 1965, forces were gathering to fight back, and those forces would make use of a variety of strategies in addition to brute violence.
The art in Run: Book One maintains a similar style to the March trilogy: black and white and cleanly drawn, with the lack of visual clutter putting an emphasis on realism and legibility. These books are drawn in a way that both carefully documents history--the many historical figures are recognizable and easy to distinguish--and also provides an accessible reading experience. In the March trilogy, artist Nate Powell was gifted at showcasing the inspiring sweep of protest marches, as well as the solidarity and discipline of the marchers. Here, Powell and L. Fury use their talents to show the strength of the forces arrayed against civil rights activists like Lewis.
At the same time that reactionary forces were gathering, divisions were growing within SNCC under the chairmanship of Lewis. As violence intensified in the cities, the doctrine of nonviolence preached by Lewis and Martin Luther King, Jr., began to fall out of favor. Disagreements about strategy, tactics and even ideology intensified as firebrands like Stokely Carmichael began to use slogans like "Black Power" that had greater appeal to the young and angry. All of this dissension is portrayed through John Lewis's eyes, manifesting as a rising tide that he can do little to stop. As Lyndon Johnson's administration became increasingly unreachable and noncooperative, there arose an increasing sense that Black Americans needed to make change on their own. While Lewis remains gracious toward his rivals, extending a great deal of understanding to the roots of their anger, he makes his dismay clear at the emotionally charged debates that rocked SNCC, the aggressive power grab that lost him the chairmanship, and the loss of the "unity of purpose" that propelled the march from Selma.
It is here that Run is at its most personally devastating, showing how Lewis's exhaustion at the physical demands of his job was accompanied by a kind of spiritual exhaustion, a powerlessness at watching an organization that he helped build leave him behind. Even more than the trials and tribulations depicted in the March trilogy, Run: Book One feels like a true dark night of the soul for Lewis, as his loneliness and alienation become increasingly apparent. After Lewis leaves SNCC, one panel shows him halfway through a set of double doors, looking back inside, toward the light, while holding a box filled with his things. Even depicted at a distance, in profile, we see the regret and exhaustion in Lewis's downcast expression and his slightly hunched posture. Outside, we see nothing but darkness, while Lewis reflects:
"A riot is the language of the unheard," Dr King would say. "What is it that America has failed to hear?" And as Dr. King felt the movement slipping away, my life as I knew it was over. And I could feel everything slipping away... I was twenty-six years old... I was broke... I had no job... For my entire adult life, the movement had been my family. I had no wife... No children... No place to even call home anymore."
Run is more than a personal narrative, of course, providing a valuable history of a period that is often skimmed over in textbooks, explaining the roots of the Black Power movement, the Black Panthers and the turn toward more militant activism. At the same time, we learn about the ways reactionary forces sought to limit the effects of the Voting Rights Act through violence and intimidation, as well as more subtle means. The authors and artists don't shy away from obvious parallels to the present day: from the voter suppression that followed the Voting Rights Act to acts of police violence that precipitated explosions of rage in the cities. Equally valuable for those studying John Lewis's life are the lessons he has to offer about the difficulties of organizing and activism, such as the way divisions over strategy can widen into impassable differences. The ending of Run: Book One promises a pivot, as Lewis's inexhaustible career continues into a new phase in New York City. Over time, we know Lewis will find incredible political success, but Run: Book One is a valuable reminder that even heroes like John Lewis faced crises that they couldn't resolve. --Hank Stephenson
Abrams Comicarts, $24.99, hardcover, 160p., 9781419730696
---

---
Andrew Aydin: 'I Know that He's with Us'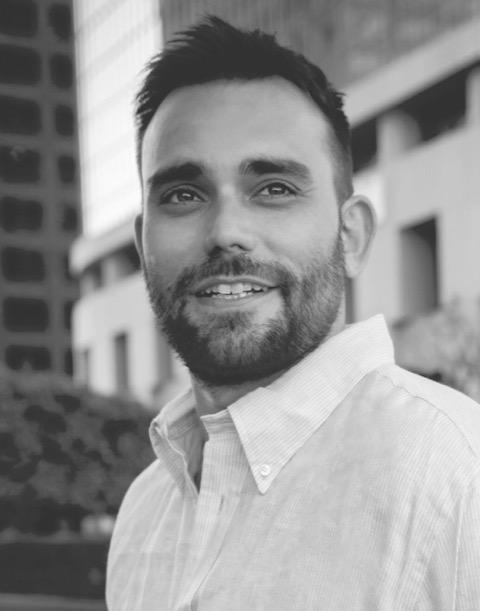 Andrew Aydin
(photo: The1point8)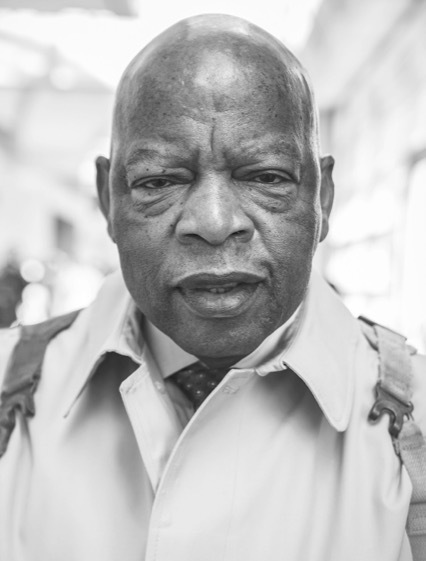 John Lewis
(photo: The1point8)
Andrew Aydin is the creator and co-author, with the late Congressman John Lewis, of the award-winning graphic memoir series March, which chronicles Lewis's participation in the civil rights movement up to the passing of the Voting Rights Act of 1965. Run: Book One picks up where March ends, focusing on the backlash to the Voting Rights Act as well as growing division within the civil rights movement. Run: Book One is co-authored by Aydin and Lewis, and illustrated L. Fury and Nate Powell. It's out now from Abrams ComicArts.
What does it mean to you that Run: Book One will be released after John Lewis's death?
I feel it is my responsibility to continue to tell his story and to make it real, to make it plain to generations yet unborn who might never know this great man and all that he accomplished, to know how much he meant to our lives, to our culture, to our society and to our history. I never imagined when we started this more than 13 years ago that I would have to carry on without him. But I know that he's with us and that this is what he'd want me to do.
Do you think Run has anything to teach readers about how to handle disagreements that occur within a movement or group that shares some fundamental goals?
I know that the Congressman wanted these stories to be told so that future generations could learn the lessons of how they built success and how they failed. I hope that people who read this book understand that there were divisions in the movement both around tactics and philosophy, integration and separatism, as well as around what it is to lead. I think many of the questions the civil rights movement faced in 1965-1966 bear a striking resemblance to the questions and challenges young people face organizing today.
Run delves deeply into topics--like the Vietnam War--that may sometimes be thought of as separate from the civil rights struggle. Do you hope that Run reminds readers that the aims of the movement reached far beyond voting rights?
Yes. I hope this book shows people how the struggles against war, for voting rights, for a living wage, for equal protections under the law--they are all interconnected. If we can understand that context, then we can overcome those obstacles and continue building what the Congressman called the beloved community.
Do you think there's a tendency to view the civil rights movement as effectively concluded by the events of the March trilogy and the Voting Rights Act of 1965? Is that something you hope Run might help change?
No. The Congressman was clear--the Civil Rights movement ended for him with the signing of the Voting Rights Act of 1965. But what happened afterward was just as important to understand. The whole dynamic of America's attitude toward the movement changed. When you look at this history, you have to keep in mind not just what the movement itself was doing, but what the forces of white supremacy did to change their tactics and approach. The conflict fundamentally changed.
With so many years of hindsight, do you think it's possible to determine which activist strategies paid off and which were less successful?
I think you approach any strategy with the time period in which it was executed in mind. I think some strategies that didn't work then could work today, and I think some of the strategies that did work back then might not work so well today. Behind everything is Congressman Lewis's commitment to the philosophy and discipline of nonviolence. To the Congressman, nonviolence was a way of life and a way of living. I think if we all were a little more nonviolent in our lives, the world would be a better place. Ever since those early days with Jim Lawson in the basement of Kelly Miller Smith's Baptist church in Nashville, John Lewis preached the gospel of nonviolence. I hope that readers understand that wasn't always easy, that people disagreed with him. But through it all, his commitment never wavered.
There are many scenes in Run that echo injustices still occurring in the present day. How do you portray these echoes while still giving readers hope that positive change is possible?
The Congressman used to say, "Come walk in my shoes, and I will show you change." When you learn about his story, you know that life is full of ups and downs. But he never gave up, he never gave in, he never gave out. That perseverance, that strength of spirt is what allowed him to become the icon that we know today. And it would be wrong to act like there were not tough days for him. It would be wrong to pretend that there were not tremendous obstacles and setbacks that he faced over and over again. But when you look at the America that he left behind one year ago, despite all the challenges it is still a better America than the one he was born into.
There are references in Run to the importance of comic books in the Civil Rights movement. Given that legacy, were you or John Lewis ever surprised by the success of the March trilogy? What have you learned about the importance of making history accessible?
When the Congressman and I started working on comics more than 13 years ago, we set out to teach young people about their power, to ignite a new flame of resistance to the status quo. In fact, we published an article just before the release of March: Book One stating our intent to use these comics to ignite a new nonviolent revolution in America. I know that the Congressman felt that March had succeeded beyond our wildest dreams. But as was often the case with Congressman Lewis, he also felt he couldn't rest, that we had to do more, so we started working to tell the next chapter.
Comics as a medium--not a genre--are uniquely situated to achieve those goals. Today young people grow up as digital natives, they grow up on the Internet and their language is sequential narrative, the combination of words and pictures telling a greater story than either could tell on their own. If we want to educate and inspire these young people, we have to use their language to do so. Comics are the future. Congressman Lewis knew it, and that's why he worked so hard and spent so much time traveling to schools and libraries across the country speaking about our comics, our work and their power. I only wish that he was still here today so that we could go back on the road together one more time.
Can you think of any instances where L. Fury and Nate Powell's art added dimension to a scene that struck you as unexpected or particularly powerful?
The scene that resonates with me, that really hit me in my gut was Fury's illustration of Congressman Lewis leaving SNCC for the last time. Seeing that image and knowing that I would likely never go back to the Congressman's office, it made me cry. I feel like that image was not just for Congressman Lewis but also for me and the end of this chapter in my own life. --Hank Stephenson
---
Shelf vetted, publisher supported.
Great Reads
Rediscover: Mo Hayder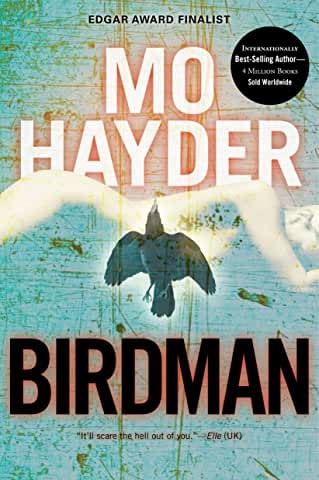 British crime novelist Mo Hayder, "whose dark, shocking thrillers won her the title of 'queen of fear,' " died July 27, the Guardian reported. She was 59. Hayder was the pen name for Clare Dunkel, who burst "on to the literary scene in 1999 with her debut novel, Birdman. Shockingly graphic, it followed DI Jack Caffery's investigation into the horrific ritual murder of five young women in London; the Guardian hailed her as 'a young writer in touch with her dark side and a major new talent.' " She followed her debut with The Treatment, and went on to publish 10 novels as Mo Hayder--her seventh, Gone, won the Edgar award and her 10th, Wolf, is being adapted by the BBC. She won the Crime Writers' Association Dagger in the Library award for an outstanding body of work in 2011.
"Mo was a ferociously inventive writer who saw the conventions of the genre as a challenge rather than a constraint," said author Val McDermid. "I remember reading Birdman with a real sense of excitement, that this was a fresh and distinctive voice which also promised so much more to come. She continued to surprise me with her work. I'm so sad we've lost not only a fascinating presence but also the books she had in her head."
Dunkel had started writing a new series under the name Theo Sand. The Book of Sand, set in an alternate universe, will be published in early 2022. The Jack Caffery series is available from Grove Press.
Book Reviews
Fiction
Gallery Books, $27, hardcover, 368p., 9781982171292
Forever, $15.99, paperback, 368p., 9781538718575
Farrar, Straus and Giroux, $26, hardcover, 256p., 9780374229726
Mystery & Thriller
Atlantic Monthly Press, $27, hardcover, 400p., 9780802158703
Graphic Books
Fantagraphics, $24.99, hardcover, 168p., 9781683964353
Scribe US, $20, paperback, 160p., 9781950354634
Essays & Criticism
Pegasus Crime, $26.95, hardcover, 272p., 9781643137360
Health & Medicine

Farrar, Straus and Giroux, $30, hardcover, 496p., 9780374602512
Poetry

Graywolf Press, $16, paperback, 80p., 9781644450598
Children's & Young Adult

Scribble US, $18.99, hardcover, 52p., ages 3-7, 9781950354658
Rick Riordan Presents, $16.99, hardcover, 336p., ages 8-12, 9781368049344
---