From The Book Worm Bookstore
There's a new branded stamp in town!

For those who love book stamps just as much as we do, we now have a branded stamp!
When you make a purchase you can ask us to stamp your book and take a piece of us home with you.




Great Reads
Rediscover: Winnie-the-Pooh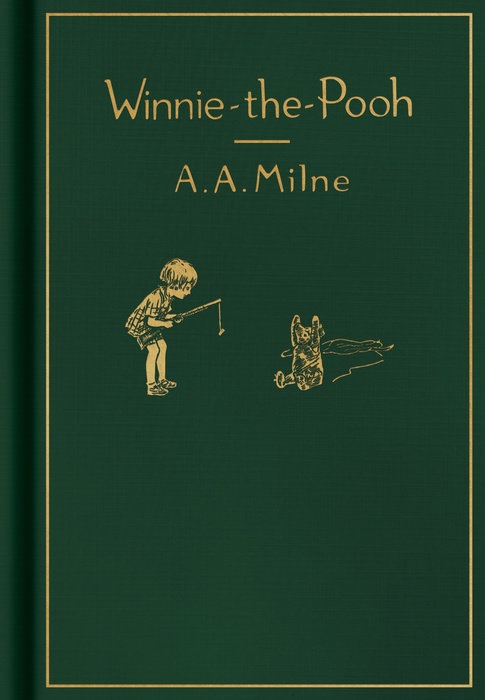 It's easy to forget that long before Winnie the Pooh became the center of a Disney brand with movies, series, games, clothes, dolls, toys, accessories and much, much more, there were "just" books, set in the Hundred Acre Wood and starring the teddy bear known as Winnie the Pooh. Written by A.A. Milne and illustrated by E.H. Shepard, the first of the books was Winnie-the-Pooh, which appeared in 1926 and introduced Winnie, Piglet, Eeyore, Owl, Rabbit, Kanga, Roo and Christopher Robin, the human based on Milne's son who inspired the stories. In the book's sequel, The House at Pooh Corner, Tigger joined them. Those books were followed by Now We Are Six; in addition, a poem about Winnie the Pooh appeared in Milne's verse collection When We Were Very Young. The Pooh titles quickly were translated and published around the world, delighting generations of readers with their simple, wise, amusing, lyrical tales. A Latin translation of Winnie-the-Pooh, Winnie ille Pu, done by Alexander Lenard, is the only book in Latin to appear on the New York Times bestseller lists. There are, of course, many editions of the Pooh titles available, but Dutton Books for Young Readers offers a replica of the first U.S. edition of Winnie-the-Pooh ($16, 9780525555315) as well as a more modern version ($14.99, 9780525444435), both of which feature Shepard's classic illustrations.
Book Reviews
Children's & Young Adult
Make Me a World, $17.99, hardcover, 40p., ages 3-7, 9781524717544
Magic Cat/Abrams, $29.99, hardcover, 80p., ages 8-12, 9781419748370
Penguin Workshop, $14.99, paperback, 128p., ages 12-up, 9780593094594
Candlewick Studio, $24.99, hardcover, 64p., ages 10-up, 9781536209327
HarperAlley, $12.99, paperback, 208p., ages 8-12, 9780062973863
Imprint/Macmillan, $17.99, hardcover, 384p., ages 13-up, 9781250307781
Workman, $12.95, paperback, 176p., ages 8-12, 9781523505531
HarperCollins, $18.99, hardcover, 72p., ages 4-8, 9780062983435
Abrams Books for Young Readers, $19.99, hardcover, 208p., ages 10-up, 9781419707346
Caitlyn Dlouhy/Atheneum, $19.99, hardcover, 208p., ages 13-up, 9781534444959
Thames & Hudson, $18.95, hardcover, 48p., ages 3-up, 9780500652350
Laurence King, $14.99, paperback, 96p., ages 7-11, 9781786275516
Putnam, $17.99, hardcover, 240p., ages 10-14, 9781984815088
becker&mayer! kids/Quarto Group, $9.99, hardcover, 48p., ages 8-up, 9780760368930
Cicada Books, $16.95, hardcover, 44p., ages 4-8, 9781908714831
Tra Publishing, $18.99, hardcover, 32p., ages 4-8, 9781734761788
--- SPECIAL ADVERTORIAL OFFERINGS ---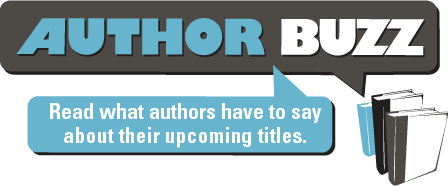 Dear Reader,

I'm so excited to bring you Brianne Prescott's story. She's used to handling cocky jocks for a living and fending off men with an agenda. Brianne is feisty and confident but she's been hurt. And she needs Dr. Hudson Northfield to prove he's with her for all the right reasons.

When Brianne discovers Hudson needs a wife to access his family trust fund, her illusions are destroyed. Can he prove his love for her has nothing to do with her being the wife he needs?

Enjoy!

Carly Phillips
https://www.1001darknights.com/authors/collection-eight/carly-phillips-dare-to-tease
https://www.carlyphillips.com

Please write to 1001DarkNights@gmail.com to enter to win one of five copies




Publisher:
1001 Dark Nights Press

Pub Date:
March 23, 2021

ISBN:
9781951812409

List Price:
$2.99
---