From The Book Worm Bookstore
Don't Miss our First Virtual Book Fest July 22, 2021
One Day 10 Authors! - all virtual and FREE. Be sure to register as we bring you a day full of great authors as they discuss their newest releases. You can log in for one author or all - the choice is yours.
The Book Worm Bookstore Presents TEN authors in one day!
Join us for one author or all:
Session 1:
10:35 - 10:45 AM: Introduction and Welcome by The Book Worm Bookstore
10:45 - 11:30 AM: Mary Dixie Carter presenting The Photographer
11:30 - 12:15 PM: Christina Baker Kline presenting The Exiles
12:20 - 12:55 PM: Caroline Bliss Larsen & Dr. Raun Melmed presenting Marvin's Monster Diary #4: The Neighborhood Bully
1:00 - 1:45 PM - Arnée Flores presenting The Firebird Song
1:45 - 2:30 PM - Brooke Lauren Davis presenting The Hollow Inside
Session 2:
2:30 - 3:00 PM - Sheila Modir, Jeffrey Kashou, and Monica Mikai presenting The Proudest Color
3:05 - 3:40 PM - Carole Johnstone presenting Mirrorland
3:45 - 4:30 PM - T.J. Newman presenting Falling
4:30 - 5:15 PM - Alexis Nedd presenting Don't Hate The Player
5:15 - 6:00 PM - Jessica Speer presenting BFF or NRF?

In this Issue...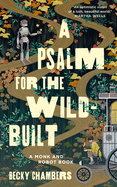 The first in Becky Chambers's Monk & Robot series offers a quietly profound meditation on consciousness and a hopeful vision for humankind's relationship to nature.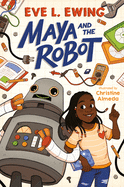 In this heartening middle-grade novel, a young Black budding scientist finds a robot that helps her overcome anxiety brought on by change.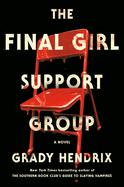 This fast-paced thriller about a support group of serial killer survivors being stalked by an unknown killer offers both meta cleverness and heart-pounding excitement.
Review by Subjects:
Fiction ⋅ Mystery & Thriller ⋅ Science Fiction & Fantasy ⋅ Romance ⋅ Business & Economics ⋅ Humor ⋅ Children's & Young Adult

Great Reads
Rediscover: The Last Policeman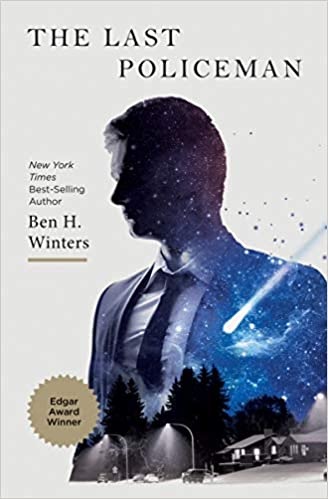 The Last Policeman by Ben H. Winters, published in 2012, is the first book in a science-fiction mystery trilogy about a cop still investigating crimes despite an apocalyptic asteroid impact looming six months in the future. Henry Palace, a detective with the Concord, New Hampshire police department, suspects an apparent suicide--a common reaction to the impending end of the world--is actually a murder. He pursues the case despite limited resources and general societal breakdown. The first sequel, Countdown City, was published in 2013, followed by World of Trouble in 2014. The Last Policeman won the 2012 Edgar Award for best paperback original, and Countdown City won the 2013 Philip K. Dick Award.

Earlier this week, Deadline announced that Fox ordered a pilot of The Last Police, an adaptation of Winters' novel written and directed by Kyle Killen. The TV version will follow two female cops in a small town, one who believes she can save humanity and her cynical partner. Killen is known as the creator of several short-running but critically acclaimed shows: Lone Star (2010), Awake (2012) and Mind Games (2014). The Last Policeman, Countdown City and World of Trouble are available from Quirk Books. --Tobias Mutter
The Writer's Life
Sayantani DasGupta and Aimée Craft: Bringing Oral Tradition to the Page
Sayantani DasGupta is the author of Kiranmala and the Kingdom Beyond series (Scholastic), She Persisted: Virginia Apgar (Philomel) and the Bengali folktale and anticolonial-inspired middle-grade fantasy, Force of Fire (Scholastic). DasGupta is a pediatrician and teaches at Columbia University. She is a team member of We Need Diverse Books.
Aimée Craft is a lawyer, teacher and researcher, specializing in Indigenous laws, treaties and water. She holds a University of Ottawa Research Chair on Indigenous governance in relationship with land and water. Her illustrated picture book Treaty Words (Annick Press) explains treaty philosophy and relationships from an Anishinaabe perspective.
Here, Craft and DasGupta discuss the importance of their cultures' oral traditions and how they have included or translated those traditions to the page for young readers.
Aimée Craft: One of the challenges for me in doing my work is that I am actually an oral storyteller. I feel like what comes out orally is guided by spirit and my ancestors. And so, to put something that has a spiritual or cultural dimension into a written form is really, really difficult and it takes me a long time to put pen to paper.
Sayantani DasGupta: For me, that my Kiranmala series and Force of Fire are based on the Bengali folk stories my grandmother told me actually felt freeing. I was initially worried about my ability to do these cultural stories justice. I was worried about honoring "The'' story, capital T, until I realized that oral stories change over time. They're not static, or fixed, but dynamic. I was also concerned about who would receive these stories and how. Those fears have been somewhat allayed through the sorts of decisions I've made--for example, not italicizing Bengali words but leaving them in context. Another sticking point for me was that I did not turn to religious stories but wrote from folk stories because I felt leery about writing stories that were based on people's living, real spiritual beliefs.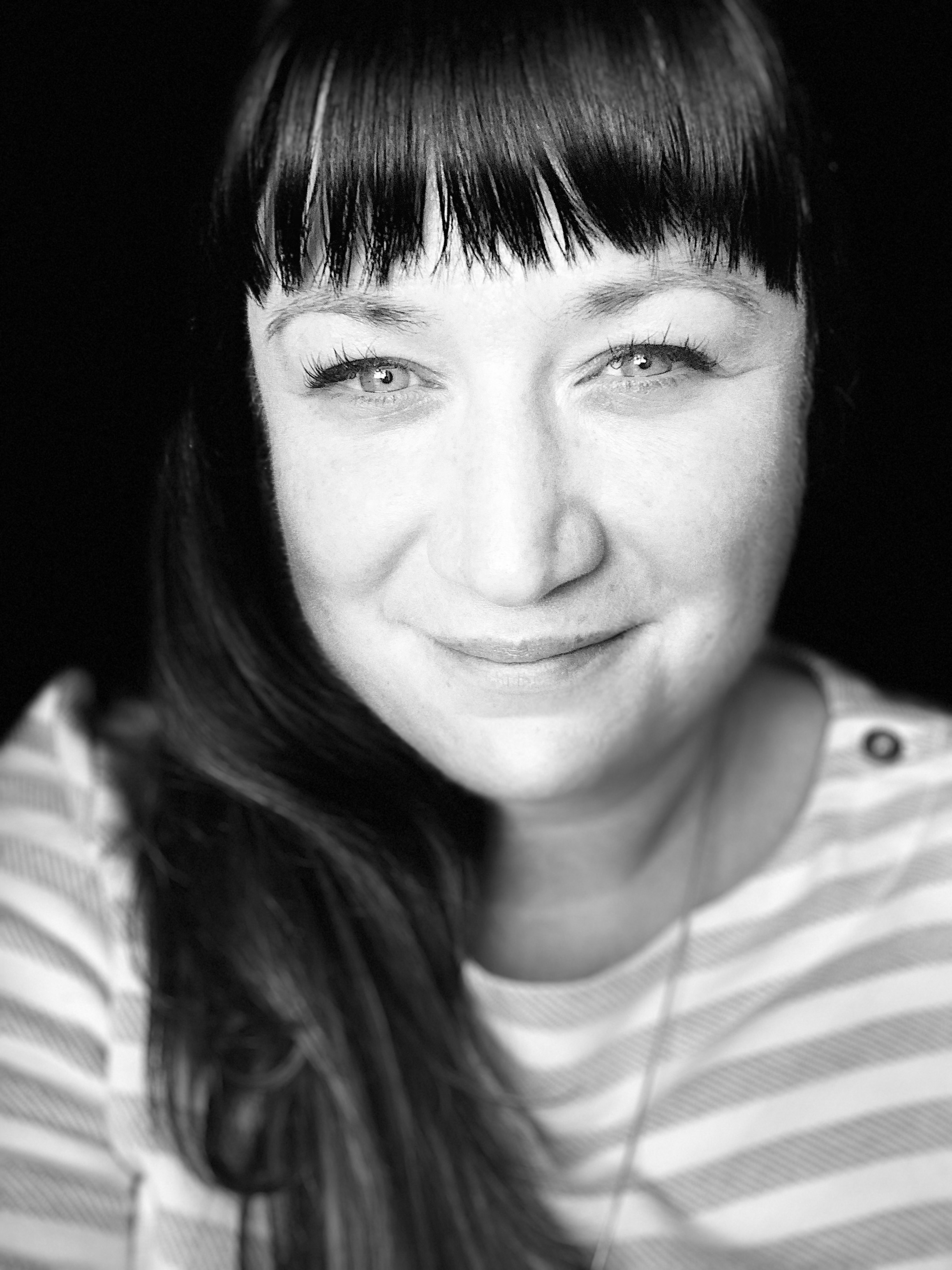 Aimee Craft
Craft: One of the things that I'm really conscious of is our own Anishinaabe distinction between aadizookaanan, the sacred stories and creation stories, versus the dibaajimowinan, which are narrative stories of a different nature than the sacred story. If you ask an Elder a question, they'll usually respond with a story rather than an answer directly--you become the interpreter. They've curated that, in choosing which story they're going to tell, and then you have to apply your interpretive lens.
And that's why I wonder about writing stories--because you kind of miss the opportunity to engage with how the interpretive lens is going to be applied and you lose the context. But at the same time, I think there's a utility to it, in that we live in a neocolonial context where we don't necessarily have access to the language, or to the people that tell stories, to Elders and Knowledge Holders, and there's also a thirst for sharing a different philosophy and outlook on life.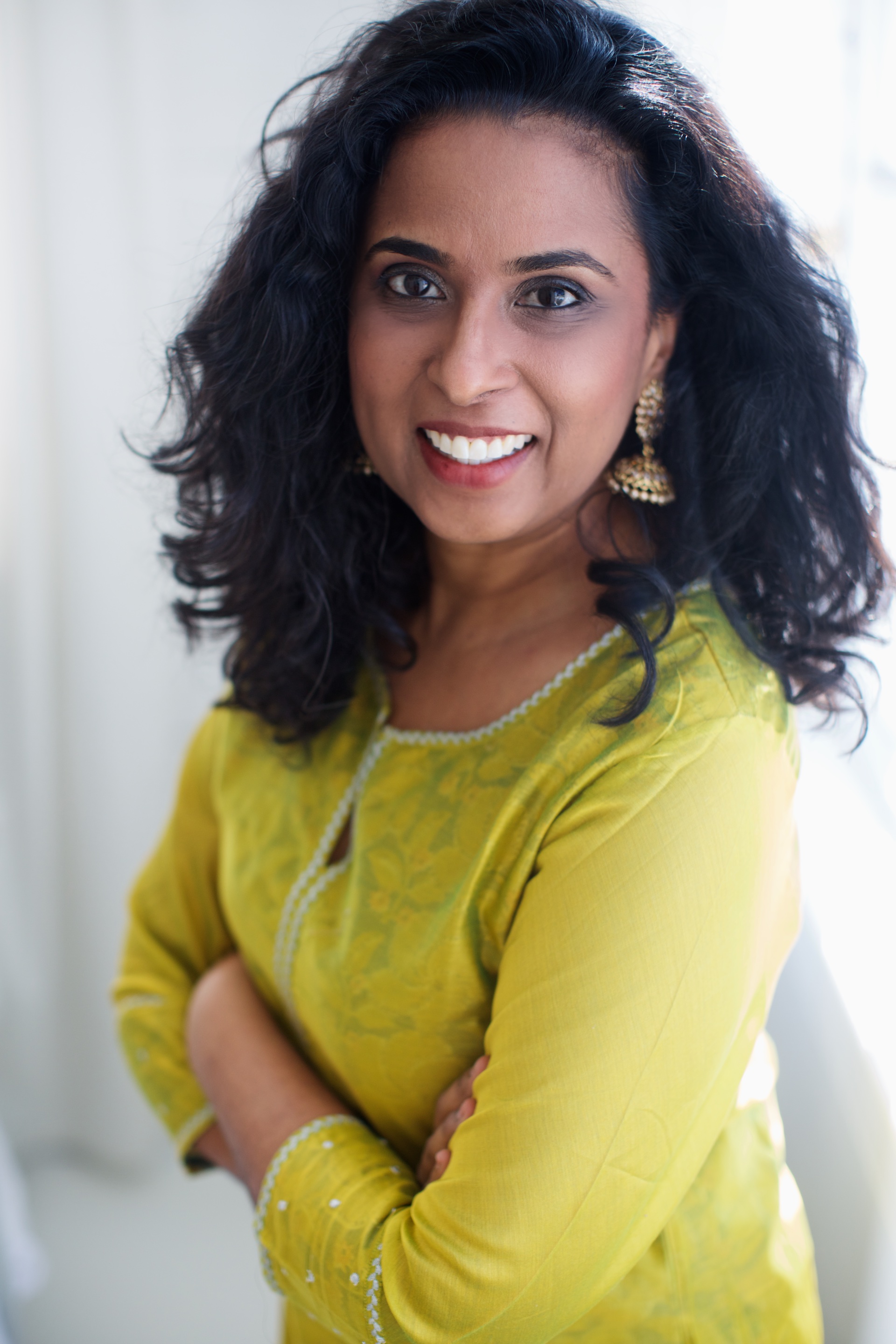 Sayatani Dasgupta
DasGupta: I've been wondering whether, as writers, we can be forces of decoloniality? Force of Fire is fun, it's an adventure, but it's also a children's book about revolution, about overthrowing the Serpent Empire. I have many family members who were Indian revolutionaries. My own grandfather went to prison at age 15 for being involved in an armed uprising against the British. I have a great aunt who died in jail. It was important to me to honor those elders, to remember that history. Force of Fire is also about language, because in the book, the Serpent Empire takes children from their communities and forces them to forget their own languages. A big inspiration for me was the Bhasha Andolon in Bangladesh and the language martyrs, students who died in order to protect Bengali as their national language. I was inspired by my own immigrant parents secretly teaching me Bengali even though my teachers told them not to, and of course by Indigenous communities now fighting to preserve language in the wake of the violence of Native boarding schools which ripped children from their cultural and linguistic communities.
Craft: One of the things that I was thinking about in preparation for our chat today was how to hear voice. One of the comments that I've received is that people can hear [the Treaty Words character] Mishomis, they can hear his voice when they read his words. Do you have thoughts on the importance of that in the context of trying to transmit stories that don't belong to us, that are of another voice?
DasGupta: Absolutely. The important thing for me was not to wade into some kind of stereotypical accented English, as if I was translating somebody's voice because really, in my mind, the characters in my stories are speaking Bengali to each other. The readers just happened to be gazing through the lens of English in order to read the story.
Craft: Yeah. It sounds like we have very different approaches to that because in many ways the English language my character uses is meant to show the reader it's his second language, not the language of his thoughts (Anishinaabemowin).
DasGupta: Ah, that's interesting.
Craft: It's in a way the reverse of your story voice. [Treaty Words] is about the struggle of talking in second language to a granddaughter who doesn't speak fluently, in a colonial context. And it's not to stereotype, it's a reflection of loss, but also how the depth of the story is so much more than anything that we have access to as readers, or even that he could transmit in his English words to his granddaughter.
DasGupta: It's interesting. Our approaches are very different, but we're also talking about very similar things: How do you honor and tell community stories? Who do stories belong to? How do you represent voice? How do you tell in both a respectful way and a transformative way?
Craft: And I think both of us are embodying people who transformed or molded us. It's about honoring their spirit, who they are, what they gave us. And I think a very powerful gift that we've been given, but also a gift that we can give to others.
Book Reviews
Fiction
Mariner Books, $15.99, paperback, 304p., 9780358653257
Mystery & Thriller

Berkley, $26, hardcover, 352p., 9780593201237
St. Martin's Press, $27.99, hardcover, 304p., 9781250274120
Science Fiction & Fantasy

Tor, $20.99, hardcover, 160p., 9781250236210
Vintage, $17, paperback, 480p., 9780593081891
Custom House, $27.99, hardcover, 480p., 9780063040144
Romance
Alcove Press, $16.99, paperback, 320p., 9781643856926
Avon, $15.99, paperback, 416p., 9780063045651
Business & Economics
Avid Reader Press, $28, hardcover, 240p., 9781982132279
Humor
Knopf, $30, hardcover, 352p., 9780525520573
Children's & Young Adult

Kokila/Penguin Random House, $16.99, hardcover, 224p., ages 6-9, 9781984814630
Viking Books for Young Readers, $17.99, hardcover, 352p., ages 8-12, 9780593206973
Norton Young Readers, $18.95, hardcover, 48p., ages 6-8, 9781324004394
---