Reading with... Joseph Crespino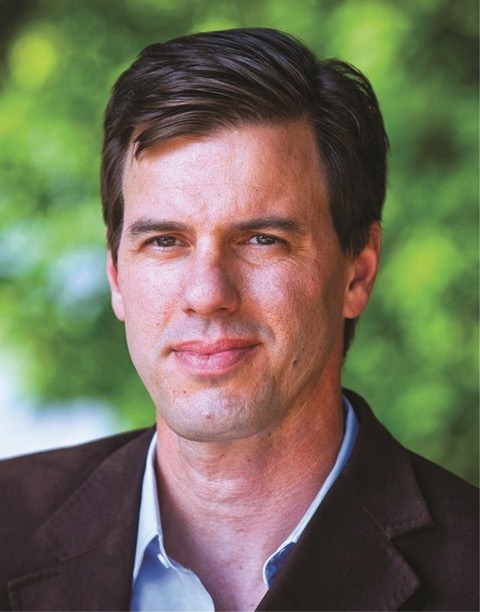 photo: Kay Hinton
Joseph Crespino, Jimmy Carter Professor of American History at Emory University, is a historian of the 20th-century United States and the American South since Reconstruction. He is the author of
In Search of Another Country
and
Strom Thurmond's America
. His third book,
Atticus Finch: The Biography
(Basic Books, May 8, 2018), is a portrait of Harper Lee and her father.
On your nightstand now:
Winthrop Jordan, Tumult and Silence at Second Creek: An Inquiry into a Civil War Slave Conspiracy
Wallace Stegner, Beyond the Hundredth Meridian: John Wesley Powell and the Second Opening of the West
Marjorie J. Spruill, Divided We Stand: The Battle over Women's Rights and Family Values That Polarized American Politics
Johnny Cash, Man in Black: His Own Story in His Own Words
Jonathan Franzen, Purity
Timur Vermes, Look Who's Back
W.G. Sebald, The Rings of Saturn
George Saunders, Lincoln in the Bardo
Favorite book when you were a child:
The In-Your-Face Basketball Book by Chuck Wielgus and Alexander Wolff, with an introduction by Al McGuire.
Your top five authors:
Flannery O'Connor
John Williams
Richard White
Elena Ferrante
Tim O'Brien
Book you've faked reading:
"Faked reading" is a tricky concept for an academic. I had a professor in graduate school who told his students that it was an essential skill of the profession to be able to say something intelligent about a book that you haven't read.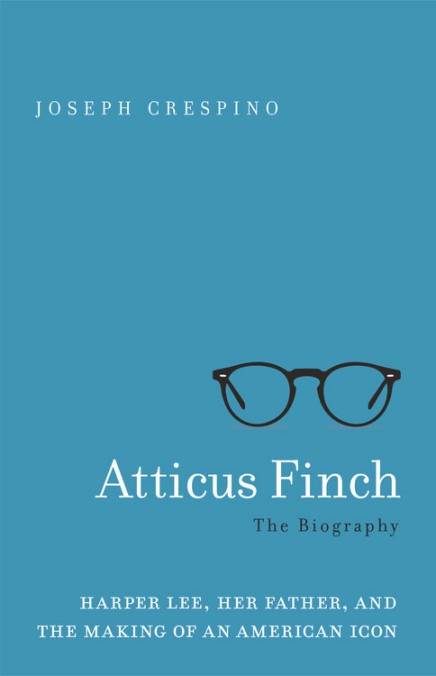 Book you're an evangelist for:
Paul Elie, The Life You Save May Be Your Own.
Book you've bought for the cover:
Michael Ondaatje, The Cinnamon Peeler.
Book you hid from your parents:
I hid things from my parents, but books weren't one of them.
Book that changed your life:
Taylor Branch, Parting the Waters. I read it the summer after my freshman year in college. I am a native Mississippian, and Branch's vivid descriptions of the bravery of black Mississippians and their struggles against what can only be called racist terrorism (although I wouldn't have been able to conceive of that term then) astonished me. I once took my copy of that book on a driving tour around my home state to visit places like the Sunflower County Courthouse, where Fannie Lou Hamer demanded the right to vote, or the tiny town of Liberty in southwest Mississippi, where in September 1961 a black man named Herbert Lee was shot dead in broad daylight by a sitting member of the Mississippi state legislature. It's hard to believe, even today. Reading that book made me realize that I had to learn this history, and that I had to try to contribute something to our understanding of it.
Favorite line from a book:
"It seems to me that the moralist is the most useless and contemptible of creatures. He is useless in that he would expend his energies upon making judgments rather than upon gaining knowledge, for the reason that judgment is easy and knowledge is difficult. He is contemptible in that his judgments reflect a vision of himself which in his ignorance and pride he would impose upon the world. I implore you, do not become a moralist; you will destroy your art and your mind." --John Williams, Augustus
Five books you'll never part with:
C. Vann Woodward, Tom Watson: Agrarian Rebel
Ralph Ellison, Invisible Man
Will Campbell, Brother to a Dragonfly
Graham Greene, The Power and the Glory
Richard Ford, The Sportswriter
Book you most want to read again for the first time:
Wallace Stegner, Crossing to Safety. I read it when I was younger and found it full of wisdom and truth. I'm closer now in age to the characters in the book, and so it would be fascinating I think to encounter it now for the first time.
Your favorite cookbook:
Alex Patout, Patout's Cajun Home Cooking. It was my mother's, and I don't know that she ever cracked the spine, but everything I've cooked from it has been absolutely delicious.